Call or stop by to set up
your appointment
Looking forward to
seeing you!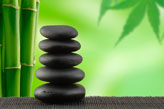 Contact for details:
(415) 518-0897
Imagine feeling pain free...
Elizabeth Pearlson, M.S., L.Ac.
Licensed Acupuncturist
Phone: (415) 518-0897

Mailing Address:
P.O. Box 371114
Montara, CA.
94037

Offering:
Acupuncture
Massage Therapy
Herbal Medicine
Nutritional Counseling
Weight Loss
Appointments available Pacifica.
New for 2020 phone consultations available Herbal Medicine, Nutritional Counseling and Weight loss.
Office Hours
Monday, Tuesday & Wednesday: 10:00 am - 6:00 pm